How It Works
MYbaits in-solution target capture utilizes synthetic, custom biotinylated RNA baits that hybridize to target molecules in your high-throughput sequencing libraries. The hybridized pairs are then selectively retained on magnetic beads while the remaining non-hybridized, non-target molecules are washed away. This "enrichment" for target reads allows for highly efficient sequencing, whether you are working with fresh modern samples or degraded/environmental specimens.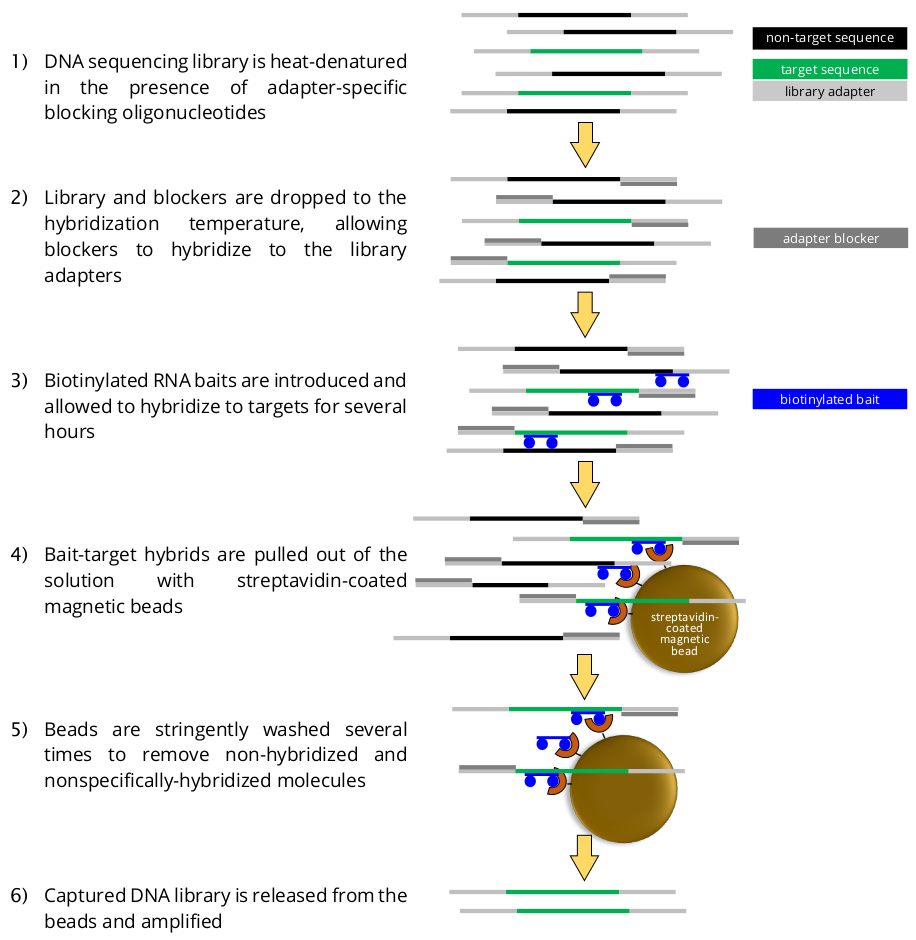 MYbaits protocol
The detailed protocol for hybridization, washing, and eluting is available in the current Manual.
MYbaits kits provide almost all the reagents necessary for performing captures.
Bait manufacture
We have developed a proprietary oligonucleotide synthesis technology that allows us to affordably produce high-quality oligonucleotide libraries! Learn more about the unique, proprietary MYcroarray technological platform and our company.
Bait design